Marina Bay Homes for Sale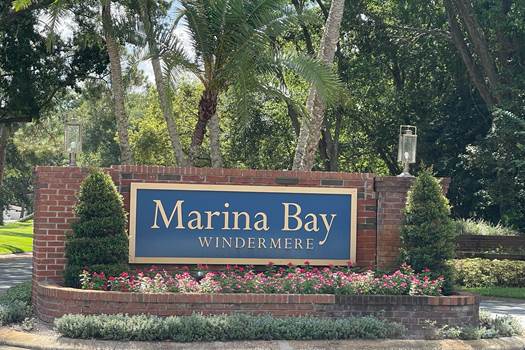 Marina Bay in Windermere, Florida is a luxury residential community located in the Butler Chain of Lakes region. Marina Bay is situated in the town of Windermere, which is known for its beautiful lakes and upscale neighborhoods. Windermere is located just southwest of Orlando and offers a tranquil setting with convenient access to major highways, theme parks, and other attractions in the area.
Marina Bay is known for its waterfront properties and offers direct access to the Butler Chain of Lakes, a renowned series of interconnected lakes that are ideal for boating, fishing, and water sports. The community provides a boating and marina lifestyle for its residents, offering a unique experience for those who enjoy water activities.
The properties in Marina Bay consist of luxury homes and estates, often boasting picturesque lake views. The architecture and designs of the homes in Marina Bay may vary, but typically reflect the upscale and high-end nature of the community. Many residences feature spacious floor plans, premium finishes, private docks, and abundant amenities suited for luxury living.
Marina Bay offers a prestigious and exclusive lifestyle in a stunning lakefront setting. Residents can enjoy the benefits of living in a luxury waterfront community, with convenient access to boating and water activities, nearby amenities, and the natural beauty of the Butler Chain of Lakes. The community typically attracts discerning individuals seeking an upscale lifestyle with a focus on waterfront living.
Marina Bay
September 22, 2023
$4,974,500
Med. List Price