Homes for Sale in Lake Sawyer South
Lake Sawyer South is situated in the southern part of Windermere, offering a peaceful and scenic environment. It is located off Winter Garden Vineland Road, west of the SR-429 toll road. The community enjoys easy access to major highways, top-rated schools, shopping centers, and recreational opportunities.
Lake Sawyer South features a variety of well-designed single-family homes in a family-friendly neighborhood. The homes in this community are known for their architectural variety, quality construction, and modern designs. Many residences offer spacious layouts, upscale finishes, and attractive curb appeal.
Lake Sawyer South gets its name from its close proximity to Lake Sawyer, a picturesque lake known for its scenic beauty and recreational activities. Residents may enjoy views of the lake or even have access to private docks or waterfront areas.
The community enjoys a convenient location with easy access to shopping, entertainment, and dining options. Residents are often a short drive away from shopping centers like The Grove at Isleworth and the Winter Garden Village, which provide a variety of retail stores, restaurants, and entertainment venues.
Windermere is known for its natural beauty and outdoor recreational opportunities, and Lake Sawyer South residents can take full advantage of these amenities. The area offers many parks, including the nearby Tibet-Butler Nature Preserve, where residents can enjoy hiking, wildlife viewing, and nature trails.
Homes for Sale in Lake Sawyer South
September 22, 2023
Open 9/23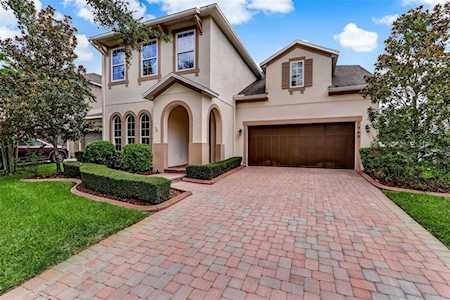 7949 Jailene Dr
Windermere, FL 34786