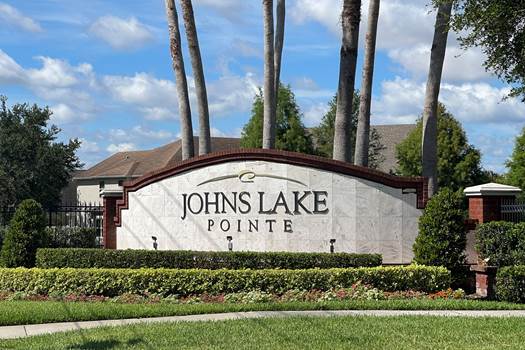 John's Lake Pointe is a magnificent, gated community in Winter Garden, Florida. Developed by Ryland Homes and Meritage Homes, this picturesque community offers luxury single-family homes that are placed around the beautiful and tranquil natural surroundings of John's Lake.
John's Lake Pointe offers 359 homesites that feature various floor plans. These homes come with up to six bedrooms, three-car garages, and scenic outdoor areas complete with lush landscaping, ponds, and nature trails. Each home features modern finishes, high ceilings, and open floor plans that maximize natural lighting and offer ample living spaces.
One of the most attractive features of this community is the John's Lake, one of the largest lake chains in the region. The lake stretches over 2,000 acres, offering residents the opportunity to engage in various water activities like finishing, boating, and kayaking. Additionally, John's Lake Pointe boasts a community pool area equipped with resort style pool, a splash pad, and cabanas, making it easy to cool off and relax during hot summer days. It also has several parks, basketball courts, and picnic areas for kids and families to enjoy.
The community is conveniently located near the city of Winter Garden, offering easy access to shopping, restaurants, and entertainment options. John's Lake Pointe is located near major highways, which makes it easier for residents to commute to major cities like Orlando and the surrounding metropolitan areas.
Homes for Sale in John's Lake Pointe
September 22, 2023