Orlando Golf Community Homes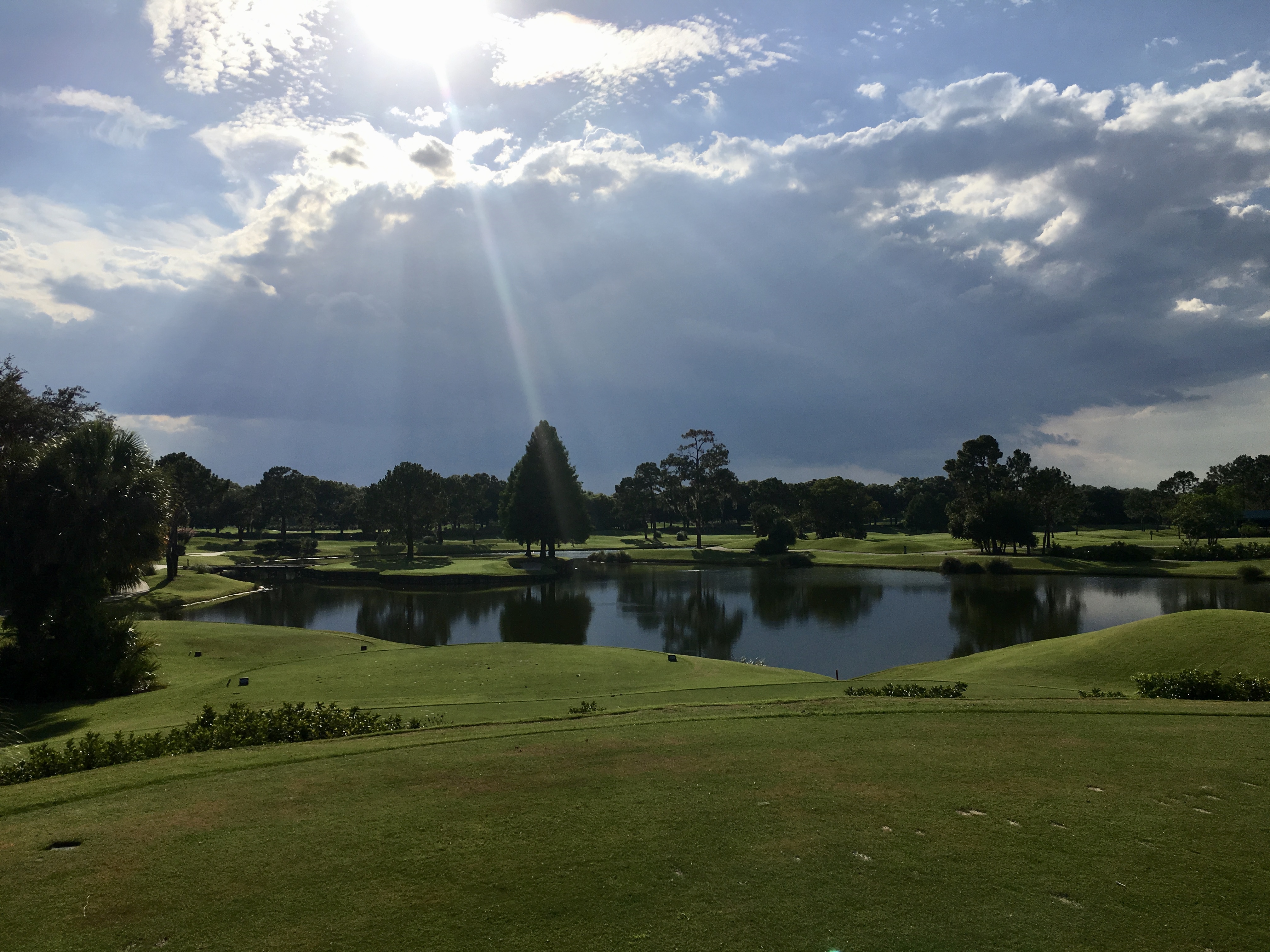 Why Orlando, Florida Golf?
There are clear reasons why so many golfers from around the world choose Orlando.
Florida is nicknamed the Sunshine State: The semi-tropical latitude guarantees a lengthy summer season
of tee times providing plenty of opportunities for sporting your shorts and a Polo to soak up some of
that Sun love. And Orlando? Long ago the world's golf community took notice that the city's middle
location on the peninsula offers the best combo of Florida's sunny bounty.
Orlando doesn't get as hot as in Miami or as cold as in the Panhandle or Jacksonville. Orlando features
plenty of lakes which help keep air cool and golf courses challenging. Orlando has hills (ok not big ones,
but good enough). The city boasts world-class attractions, resorts, restaurants, and living
amenities—Walt Disney World, Universal Studios/City Walk, and Downtown Orlando to name a few. The
Orlando International Airport can connect you worldwide. Orlando is only an hour drive from both the
east coast and west coast. And for the days when you don't want to golf, Orlando is practically in the
middle of the largest concentration of blue-hole springs on the planet. Almost forgot… Florida has no
income tax.
While Florida as a whole is ranked among the country's top most populous and prosperous states (a US
NEWS study ranked Florida 3 rd for fiscal stability), Orlando in particular features many of the state's most
desirable communities and many of these are designed around world-class courses (the PGA plays at
Arnold Palmer's Bay Hill). The rarity of housing multiple internationally renowned tourist destinations
alongside quality golf courses, all built here because of favorable weather, terrain, and economy, means
the region's golf communities are among the fastest growing internationally diverse populations in the
state. On the surface, this means that Orlando has a little something for everyone, but go a little deeper
and you'll find that all the diversity brings the Orlando-area a great variety of culture, making it a true
melting pot of dreams and desires.
Thousands of people have visited Orlando to play the famous golf courses and/or visit Disney, and many
soon learn they want to live here. Please, allow us to encourage a visit to Orlando and experience why
for yourself.
Top Orlando-area golf communities:
Isleworth
Keene's Pointe
Lake Nona Golf and Country Club
Reunion
Orange Tree
Bay Hill
Golf Course Communities
December 9, 2023