Golden Oak Homes for Sale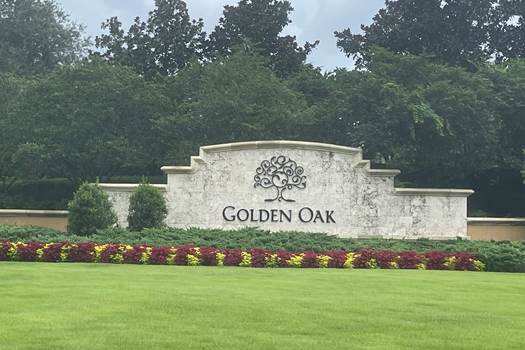 Disney's Golden Oak community is an upscale residential development located in Bay Lake, Florida, near the Walt Disney World Resort. It represents a unique and exclusive real estate opportunity as it combines luxury living with the magic and charm of Disney.
Here are some key features and details about Disney's Golden Oak community:
1. Location: The community is situated within the pristine natural surroundings of Bay Lake, just a few miles from the main entrance of the Walt Disney World Resort. This location offers residents convenient access to the theme parks, golf courses, shopping, entertainment, and other attractions.
2. Exclusive Gated Community: Golden Oak is a private, gated community designed for residents who desire a luxurious and immersive Disney experience. The gated entrance provides an extra layer of security and privacy.
3. Custom Luxury Homes: The community consists of custom-built luxury homes that are designed and built by a variety of prestigious builders, including some with experience in crafting high-end Disney-inspired residences. These homes feature exquisite architecture, high-quality construction, and attention to detail.
4. Range of Home Styles: Golden Oak provides a diverse range of home styles to choose from, including Mediterranean, Tuscan, Caribbean, and Coastal-inspired designs. These homes are built to blend harmoniously with their natural surroundings and offer desirable amenities such as private pools, outdoor living spaces, and opulent interiors.
5. World-Class Services: Golden Oak residents have access to world-class services, including concierge, 24-hour security, and in-home maintenance options. The community offers a range of recreational amenities, such as a championship golf course, clubhouse, fitness center, and community pool.
6. Membership Opportunities: Residents of Golden Oak may have the opportunity to become members of the exclusive Golden Oak Club, which provides access to additional amenities and events, including private social gatherings, fine dining experiences, and VIP access to Disney parks.
It's important to note that owning a home in Golden Oak comes with membership fees and special assessments for the community amenities and services. The community is designed for those seeking an extraordinary living experience with the enchantment and legacy of Disney.
Golden Oak
September 22, 2023
$1,595.78
Avg. $ / Sq.Ft.
$11,995,000
Med. List Price